Personal Injury Claims
We advise clients on all types of claims for compensation for personal injury claims, including:
Accidents or injury at work
Road traffic accidents
Public liability claims
Medical negligence
We strive to achieve the best possible result for our clients, be it through negotiation and settlement or trial, in as short a time as possible.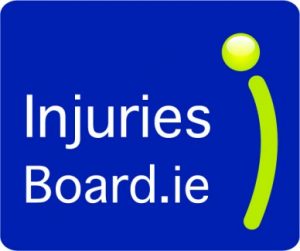 We represent clients in the District and Circuit Courts and the High Court throughout the country and in relation to the Injuries Board. Formerly known as the Personal Injuries Assessment Board (PIAB), the Injuries Board is an independent statutory body set up under the Personal Injuries Assessment Board Act 2003. All personal injury claims in Ireland (except for cases involving medical negligence) must be submitted to the InjuriesBoard.ie.
The Board provides an independent assessment of personal injury claims for compensation following road traffic, workplace or public liability accidents. However, it will only get involved where the person responsible (the respondent) is not disputing liability and consents to the Injuries Board assessing your claim for compensation.